Founded by Sisters, Sophie Morris and Claire Friend, both from Social Work backgrounds and keen equestrians.
After the family had faced the life changing challenges of Cancer and experiencing first hand how much Horses helped in the road to recovery the idea of Follyfoot emerged. In 2013, with lots of combined skills and qualifications and a passion for helping others Follyfoot was born.
Our extended team of co-facilitators and volunteers provide additional value to our work and include clinical psychologist, mindfulness coach and counsellors and Intuitive Horse Facilitator.
Follyfoot is currently the only equine therapeutic centre in the UK specialising in using horses to help people affected by cancer. Follyfoot is a place where individuals or groups who have suffered life changing or challenging experiences can come to seek comfort, gain confidence, improve communication skills or simply have fun by interacting with one of the most intuitive creatures - the horse.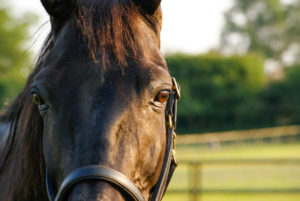 Just like us, the horses at Follyfoot come in all shapes and sizes, with different personalities and needs, which helps us understand our own needs a little better. Their amazing non-verbal language can help identify and build on our own thoughts, feelings and behaviours.
The type of work we do is known as Therapeutic Horsemanship. It encourages all types of people from all backgrounds – regardless of age or ability – to experience the healing powers of these beautiful, gentle and sensitive creatures.
In addition to our work with people affected by cancer, by working in partnership with our horses to help improve, physical, mental and emotional well being, we are able to provide therapeutic services to support those facing challenges such as mental health issues, depression, or illness.
Set in the beautiful village of Radnage, Buckinghamshire, Follyfoot is easily accessible yet provides a peaceful and tranquil space for our clients. We are a small, quiet, private yard so there are no interruptions to your precious time spent with us.
Our facilities enable us to work with young people and adults with physical or learning disabilities, challenging behaviour and autism.
A visit to Follyfoot can benefit anyone who feels they have a need to learn more about themselves and improve their confidence.
We raise money to support our therapeutic work through donations. All the donations received from our Pony (and Unicorn!) Parties help directly with funding the children and adults who attend Follyfoot for therapeutic support.
Over the last 8 years, we have worked with varying groups and individuals- Children with additional learning needs, women and children from refuges, young carers, cancer survivors, individuals coping with the loss of a loved one and many more. In December of 2019 we ran a very successful group programme with The Oasis partnership who help adults recovering rom drug and alcohol misuse and addiction.
Since the start of the global pandemic in 2020, we have had our gates shut but have been working in the background to keep our horses healthy and fit and working on ideas for when e could re- open.
With restrictions easing, we are so pleased to be welcoming back 1;1 clients and groups to work with us as well as taking bookings for our pony parties!
We have a retreat healing day in June to help anyone affected by events of the last year to come and have a day in our tranquil setting and to work with our horses to bring about some calm and improved wellbeing. (spaces available)
For more information on this day or any of the work we do, and to make parties bookings please contact us via our website
www.follyfoot-horses.org or email us at This email address is being protected from spambots. You need JavaScript enabled to view it.